What is Micro SIP?
by admin
November 05, 2017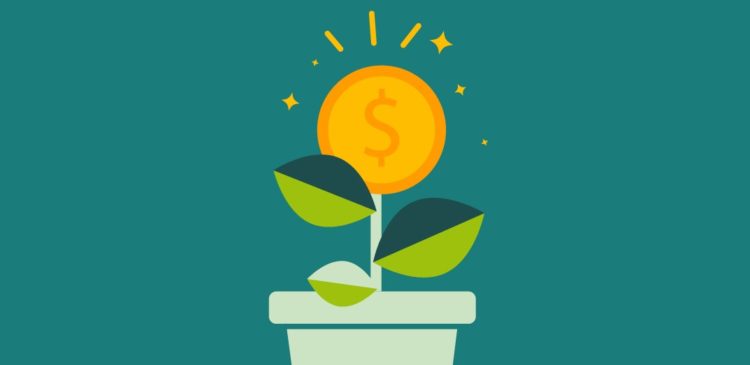 What is Micro SIP?
A few months ago, would you have believed that investing in mutual funds would require just Rs 50? Well, Reliance Mutual Fund (Rs 100 per month SIP) and ICICI Prudential Mutual Fund (Rs 50 per month SIP) has just begun a new era of micro-SIPs.
Systematic investment plans that allow you to invest Rs 50 or Rs 100 every month in a mutual fund (small amounts compared to Rs 500 per month for the lowest priced SIPs that were available till now) are called micro-SIPs.
With such schemes, Reliance Mutual Fund and ICICI Prudential Mutual Fund have taken the micro-SIP revolution to rural India, where even a daily wage earner can participate in India's equity markets.
Micro SIP: Investment tool for people

Many investors are keen to start SIPs of small amounts for their household helps, drivers or other small investors. However, these investors may not have a PAN card or other documentation required for mutual fund investments. In order to facilitate such small-ticket investments, Sebi has withdrawn the requirement of PAN for SIPs that do not exceed Rs. 50,000 in a financial year. Such installments are called micro SIPs
How SIPs work
Before we try to look into the pros and cons of micro-SIPs, let us first examine how SIPs work.
Instead of investing all your savings at one shot, SIPs help you spread your investments over regular intervals. This technique helps you average your cost of buying shares.
Let's understand what this means.
Say you invest Rs 1,000 in SIP X and get 97.5 units at the cost of Rs 10 per unit. If you are wondering why you have got only 97.5 units (and not 100 units) when you invested Rs 1,000, here's the answer.
Every mutual fund deducts some amount from your investments called an entry load. This is the fee you pay for entering a new fund offer (the first time a mutual fund offers its units to the investing public) or, for that matter, any other scheme of a mutual fund.
Assuming a rate of entry load at 2.5 percent (this differs from scheme to scheme and company to company) on your initial investment of Rs 1,000, you pay Rs 25 as the load. Hence you get only 97.5 units (Rs 975 / Rs 10).
Now say, after a month, the net asset value of your SIP scheme falls to Rs 9. Since you are in a SIP scheme, you will again be investing Rs 975 (after deducting entry load from Rs 1,000). This time, the number of units that you get will be Rs 975 / Rs 9, that is 108.33.
At the end of two months, you have 205.83 units (108.33 + 97.5).
What if you had invested the Rs 2,000 as a lump sum instead of spreading it across two months? You would have then got only 195 units (Rs 2,000 less the entry load of Rs 50 @ 2.5 percent divided by Rs 10).
Moral of this story: Investing through a SIP scheme help you to get more units from the same amount of money than you would have got by investing a lump sum in the same mutual fund.
Micro-SIPs at your doorstep
Till now, the minimum amount an investor could have put in a SIP was Rs 500.
But mutual funds at looking at new strategies to get more people to invest. Reliance Mutual Fund and ICICI Securities, for example, have reduced the minimum SIP amount to Rs 100 and Rs 50 respectively.
This not only ensures that a small investor with Rs 50/ Rs 100 a month can invest in mutual funds, it also gives her/ him a chance to increase the number of months/ years over which she/ he can invest in equity.
Why investing in SIP is important
Of course, this doesn't mean that a SIP investment amount should only be Rs 100 (or Rs 50); it only means that, if you wish, you can start with a SIP of as low as Rs 100 / Rs 50 every month.
What you need to know
As with all innovative announcements, you might get carried away and immediately begin investing in a Rs 100/ Rs 50 SIP. However, be cautious. First study the fund and the fund house. Read the fine print carefully before you decide whether to jump in or stay out.
– This option of Rs 100 only gives you the flexibility of investments. It doesn't protect you from the usual volatility attached to the equity markets.
– The terms and conditions related to entry load and exit load (exit load is the fee levied on your investments if you sell your units before a particular time period — much like entry loads) should be clarified.
– Generally, the investments in mutual funds have a 2.5 percent entry load. Investors should ask for the entry load and exit load that these SIPs will charge and its frequency.
– Will the entry load be charged every month or will it be once every year? The normal practice is that entry loads are charged on every SIP investment you make.
– After all, the decision to invest is taken to take care of your future. If you make your decision after doing the necessary research, you won't have to worry too much about whether you made a good investment.
– According to me, the only negative side of investing in such a low priced SIP is that money is spread out too thinly over a period of time.
– For example, if you opt for a Rs 50 as SIP installment, the investment corpus over a period of three years will be only Rs 1,800 (assuming the best case scenario of no loads; just imagine your investments if the loads are charged). For any investment to offer you substantial returns, the amount of money you invest is equally significant.
-The lesson is not to fall for the marketing gimmicks of such low priced SIP options from different mutual fund vendors. What you need to do is decide on the amount and the time horizon for which you invest and select a SIP option for investment.
Anyone of the following photo identification documents can be submitted along with Micro SIP applications as proof of identification in lieu of PAN:
– Voter Identity Card
– Driving Licence
– Government/Defense identification card
– Passport
-Photo Ration Card
– Photo Debit Card
– Employee ID cards issued by companies registered with Registrar of Companies
– Photo Identification issued by bank managers of scheduled commercial banks/gazetted officer/elected representatives to the Legislative Assembly/Parliament
– ID card issued to employees of scheduled commercial/state/district cooperative Banks
– Senior Citizen/Freedom Fighter ID card issued by government
– Cards issued by universities/deemed universities or institutes under statutes like ICAI, ICWA, ICSI
– Permanent Retirement Account No (PRAN) card issued to New Pension System (NPS) subscribers by CRA (NSDL)
– Any other photo ID card issued by central government/state governments/municipal authorities/government organizations like ESIC/EPFO